Like any adventure, it's best to plan before you head out and sometimes that plan needs to include contingencies for that unpredictable future. Well, In the world of real estate, unpredictable situations arise from almost every single transaction. 
My goal as your Advisor and Chief Strategist is to arm you with an overall plan that provides a proven framework, and from there we navigate the bumps, turns, blind corners and surprises together and adapt the plan to what we see happening. This is both for
BUYERS
and
SELLERS
THE INTERVIEW
THE PRE LISTING (Sellers only)
THE LAUNCH
THE FOLLOW THROUGH
THE INTERVIEW (BUYER AND SELLER)
Perhaps At this point, you're just in an exploration phase of selecting a Real Estate Agent to work with. You've got thousands and thousands of options here in the Greater Vancouver Area (at the time of writing this, there was 14,800 member agents in Vancouver). How will you choose one?
That's a tough one to answer, but let's unpack that question a bit. You're going to want to look at the below factors and decide how heavy you want to weight each one to your selection criteria. 
A mentor once told me "Knowledge trumps everything" and over the last 7-years in real estate I can 100% confirm this statement! Hands down, the most important factor when selecting an agent is their knowledge of the real estate market. Their ability to concisely discuss what's impacting the market Today (and tomorrow) and what trends are being seen and felt in the market is critically important.
Nowadays, you as a consumer can search SOLD data online. You can see what price houses are selling for. But what a knowledgable, skilled real estate agent can do is describe what factors are affecting the market (or sub-markets) that you are looking to
buy
or
sell
a home in. Understanding value of specific condo towers VS. other towers in the area, and the ability to explain why price per square foot differs along various parts of the city is value-add to any client. Why does a south-facing lot (property) sell for more than a north-facing lot (property) with all other things equal? 
My clients appreciate the level-of-detail analysis and overview I provide on the real estate market. Real Estate is always evolving and changing. 
E

ach day I add a new layer to my analysis that helps educate my clients to make the right decisions.
Has your agent sold homes in the area before? Dig deep on data and ensure that your agent is capable and has a proven track record for success. Ask to see what homes they have LISTED (Seller) and what homes they have PURCHASED (Buyer). The real estate industry can be a bit hard to understand from the outside looking in.
You'll really want to see data on homes the agent was directly involved in, not just his or her brokerage. Often times, agents can use their office listings (other agents in their office sales) to showcase as their own, via their affiliated brokerage. It can be confusing.
Like any relationship, you'll want to make sure you and your real estate agent can jive well together :) It can be a long road, so connecting and working well together is critically important. The interview process helps me and you ensure that we are a good fit (or not) for each other.
COMMUNICATION / RESPONSIVENESS
I'll always communicate my style of communication with clients, and discuss a plan that works for you (or your family). Sometimes its email preferred, sometime there are multi-family members involved and we use WeChat or Whatsapp to connect all members to a group chat (or sometimes just plain old text message). Whatever is convenient for you, I'll make happen. 
Then... You'll want to ensure constant communication with the progress of your listing or purchase process. I'll ensure you always feel like you have the latest updates.
When you hire ME to work with you to purchase real estate, or market and sell your home, I want to make sure you get as much of me as possible. Occasionally, I'll have my assistant involved in less-intense, less-critical steps but I'll always be there for all the mission-critical items. Home showings, you bet I'm there as I understand
these are the most important times for my clients.
My goal is you'll always be incredibly well taken care of, every step of the way.
(SELLERS) ALL HANDS ON DECK
Sellers! Look, I may wear my real estate agent custome at times, but you can definitely find me rolling up my sleeves and doing some heavy lifting. Whether we are moving furniture, arranging trades to fix/paint the house, getting the garden looking great, removing old trees or junk from your lot... you can sometimes find me "all hands on deck" scrubbing floors (Yes, It's been done before...)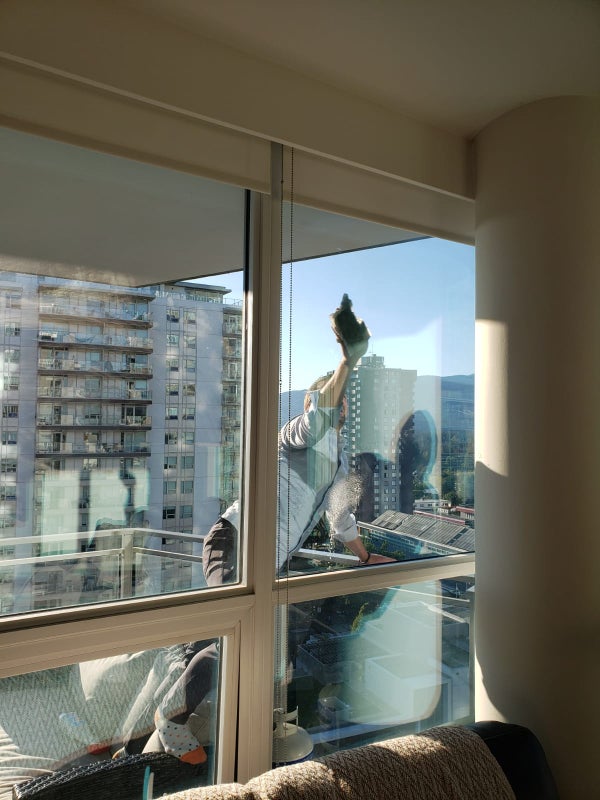 (SELLERS) IMPACT MARKETING
My specialty.
This is where I shine. Let me run with the concepts and marketing plan we have discussed and approved. Sometimes we can go wild (
See video of dancers for a developer condo I collaborated with
). Make sure your real estate agent understands marketing beyond simply shooting photos and videos with some cheap production company for $200. Marketing a home is truly about positioning the home for an intended user/buyer! Building the marketing plan around that intended buyer is what Marketers Do Best! see
BOLD STRATEGY
here for a comprehensive marketing overview of how I "launch homes to MLS"
THE PRE LISTING (SELLERS)
More time gets spent in the pre-listing phase, than any other phase of the marketing program. This phase happens when we have agreed to move forward together and list your home for sale.
The pre-listing phase identifies all the deficiencies in your home, any improvements we want to make to enhance the listing and get you Top Dollar and any other requirements we may need to get your home ready for MLS Debut, such as:
Packing up the house and getting a storage container
Painting walls and removing any old fixtures
cleaning out the garage so buyers can see their own cars in the garage
landscaping
fixing any old broken fixtures in the home, if needed
cleaning out closets and boxes to allow the home to show "larger than life"
lots lots more...
This phase may require some financial investment from sellers. We discuss all the Pro's and Con's to this step before any decisions are made. I also assist with connecting you with solid tradespeople to ensure the work is done quickly, efficiently and cost-effective (if you need contacts).
THE LAUNCH (BUYER AND SELLER)
We are deep in it now, together!
We're doing showings (sellers) , were seeing houses (buyers) and things are getting busy. I'm keeping the schedule organized and flowing market intelligence your way to make sure you feel CONFIDENT in this process. 
Don't be afraid to ask lots of questions when we are together. I'm here to answer them all.
THE FOLLOW THROUGH (BUYER AND SELLER)
Not always the prettiest phase, but by far the most crucial for you the buyer or seller. This is where we keep the train on the tracks and ensure that everything after that Accepted Offer flows smoothly without any surprises. At this stage, you've either got an accepted offer on YOUR HOME or you've tirelessly managed to get an accepted offer on YOUR NEW HOME. 
This is where the checklists come in. I'll keep an track of all the items in the contract we need to fulfill and together we will ensure all the necessary due diligence is performed you feel confident EVERY SINGLE DAY during this phase.
This is the home stretch.. You're almost there. I'm here to guide this journey smoothly until key exchange so don't think we stop communicating just yet! We've got probably a few months before you get (or give) your keys and im here to help answer and navigate the questions as they pile up.